Sun Rise Walk 2017- A Bright Start To The Day
Alarms were set all over the UK on Sunday 4th June for people young and old to take part in the Sun Rise walk for Shooting Star Chase to help raise money for those coping with the devastaing loss of a child. A total of 413 walkers including the WSM team "The Wimbledon Strollers" set off from Ham House at 3:30am for a 10km walk along the Thames, Teddington lock, Richmond Hill and back towards Ham arriving back at the starting line just before 7am.
The morale of the team was posit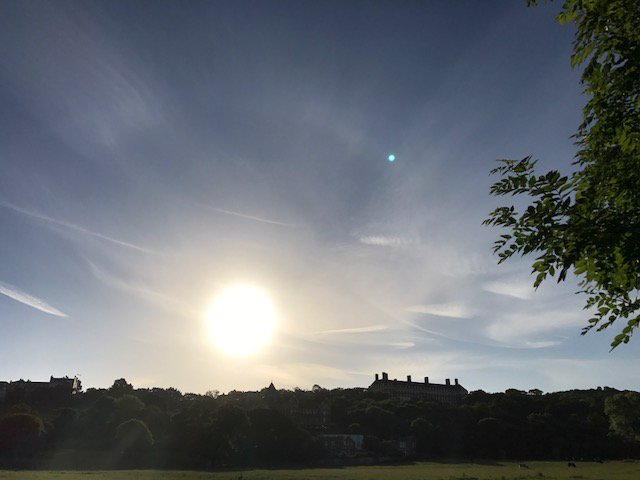 ive considering the early start, although we were all feeling devastated for the lives that were lost and the people involved in the events of the night before from the terror attack in London but it made us all the more determined to be involved in an event that was filled with love and determination.
The weather could not have been nicer, the air was fresh and the sun was bright as it rose in the sky reflecting off the river.
Michelle brought her gorgeous dog along for the walk who steamed ahead, leading the way, highly excited that he was being taken out for an early morning walk in different surroundings to those that he was use to.
We stopped once, at Richmond Hill Hotel where there were cups of tea and coffee available for us to refuel and a few other energy filled snacks to ensure that we made it to the finish line. After that we were full steam ahead, the aroma from the fried breakfast in the distance was enough to get us walking at a faster pace than usual which lead us back to where we started from.
Medals all around, even for Bailey when we crossed the finish line and a nice little rest before we made our way home to continue what seemed like the longest day in history!
A big thank you to Anne and Kate from Shooting Star Chase who organised such a fabulous event.
---
Back